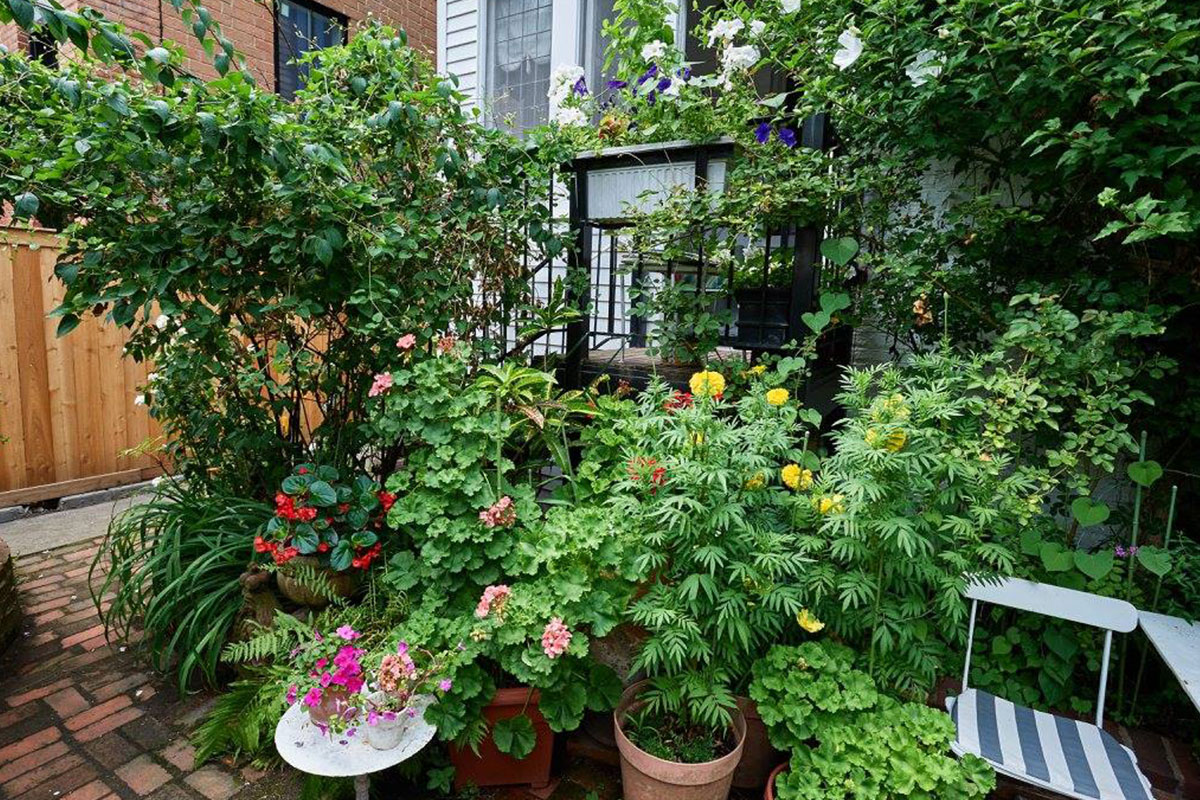 Visit more than 100 beautiful neighborhood gardens on a self-guided tour. Guidebooks, which contain the map and textual descriptions of the gardens, are available at the Garden Center on the lawn in front of St. Vincent de Paul Church with a $10 donation.
Location
The gardens are located within the boundaries of the Sheffield neighborhood, which extends from Halsted west to the Chicago River, and from Armitage north to Fullerton. Exhibit your garden.
Click here if you need more information about exhibiting your garden.
Be sure to check out the street planters and vibrant banners installed throughout Sheffield as part of the Sheffield Neighborhood Association's Beautification Program, funded with Garden Walk proceeds.
Tour Information
The tours are available with a $10 per person donation per tour. Each day Master Gardeners or Landscape Experts will lead two small groups on tours of three selected gardens. During the tour, the Master Gardener will discuss plant material, design style, and challenges peculiar to urban gardens and provide an in-depth analysis of each garden. The space for these intensive tours is limited. Sign up in advance at the Main Information Booth on the lawn in front of St. Vincent DePaul Church. Registration is on a first-come, first-served basis. Registration for Saturday's tours begins at 11:30 a.m. on Saturday, and registration for Sunday's tours begins at 11:30 a.m. on Sunday. The tour requires walking five to seven blocks, and the tour will last approximately 1.5 hours.