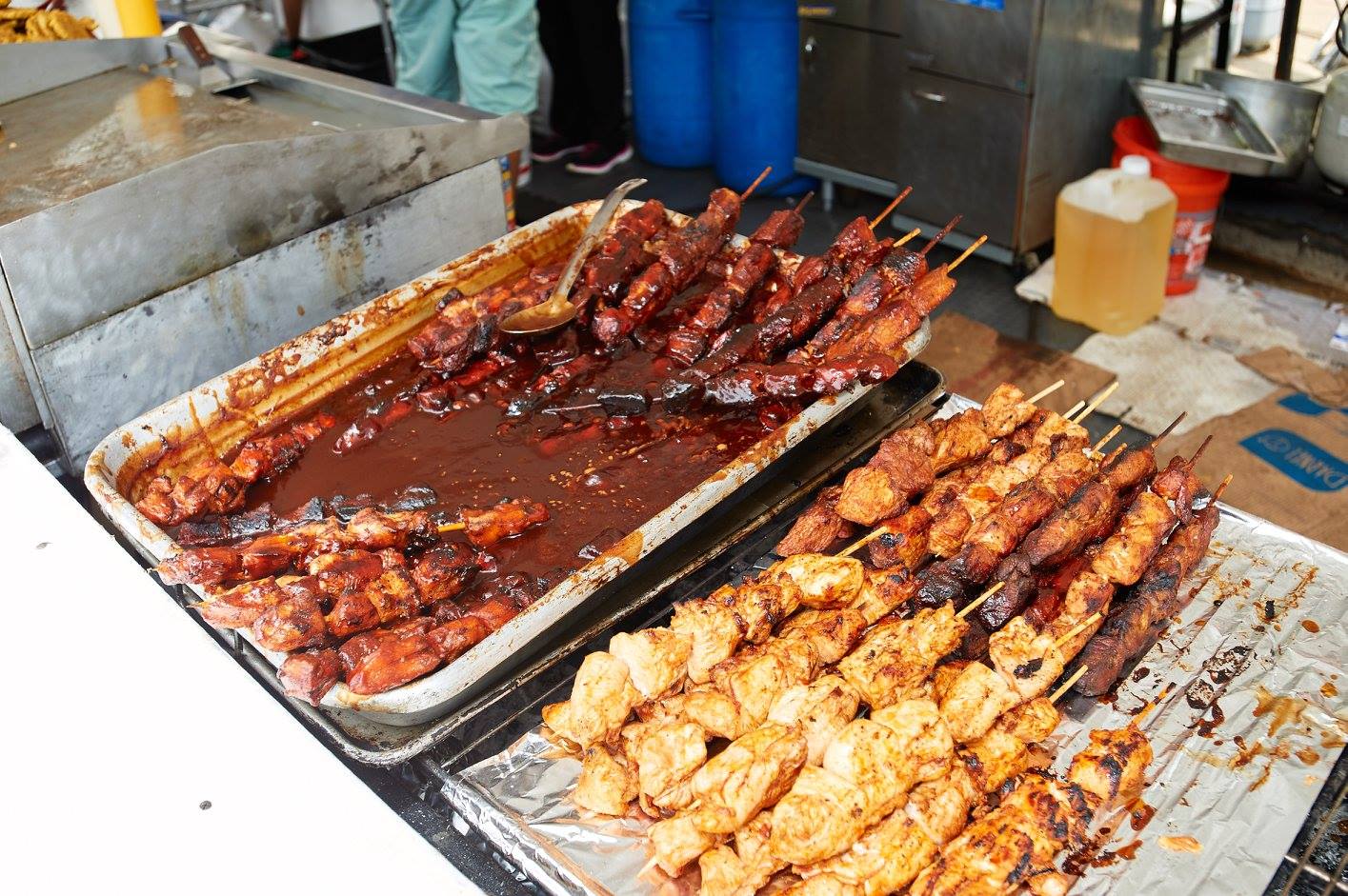 Bites from Around Chicago
Don't forget to bring your appetite to the festival, where food vendors will be offering some of Chicagoland's favorite bites. Featuring everything from Latin fusion cuisine to tasty bar-b-que meats, and a variety of food stands and trucks will be rotating throughout the weekend offering their delicious eats for lunch and dinner.
Empanadas 5411
5411 (named after the international dialing code for Buenos Aires, Argentina) started in 2009, when the three founders decided they wanted to bring a piece of their country to Chicago. It started small, very small, but a good product and word-of-mouth made our little dream grow from just deliveries to one of the most successful food trucks in the country.
Three Legged Taco
Chef-driven cuisine inspired by the flavors of Mexico. For the most part we put our dishes in taco form. We have a firm commitment to supporting local purveyors, charities and non-profits, including organizations like the Greater Chicago Food Depository and Heartland Animal Shelter through the standing commitment of 3% of our profits. This will never change – no matter what. Got more ideas for causes to support - reach out.
Carnivale
Each dish offers an exotic fusion of flavors from Central and South American countries including Argentina, Colombia, and Brazil. Enjoy Latin fusion cuisine, exotic cocktails and one of a kind desserts. With a lush interior and original artwork, the Carnivale experience makes every meal a celebration.
Fido to Go
It's Chicagoland's premier gourmutt food trucks serving handmade, gluten and allergen-free canine cookies, doggy ice creams/frozen yogurts, chews, cat treats and more! Our products are made in the United States with only the finest U.S.A. ingredients and are egg free, corn free, gluten free, grain free, soy free, sugar free, no additives or preservatives. Find us out and about with both trucks named, Maddie & Jak on Chicagoland streets, dog parks, beaches and special events.
Chicago Culinary Kitchen
Here, our BBQ is Texas-Style and our beers are crafty! Whether you come for one of our unique BBQ and craft beer pairing classes or you come in on the weekends when we open our doors to the public serving our meats in true Texas fashion, we guarantee you will be served our best and freshest BBQ!
Sausage Fest
It's the best food truck in the City to find exactly what you might have just googled...sausage.! We feature several delicious buns filled with variety of sausages grilled on our truck! Our menu features Polish veal sausage - Kabanos, German Bratwurst, traditional Polish Sausage. Hot- Dogs and more. We serve fresh breakfast combining Chorizo, bacon, eggs, cheese, onions, and mushrooms. Vegetarian options included.
Taco in a Bag
At the center of it all we are two competitive eaters who saved up their winnings to create something that is not only gratuitous and ridiculous but also good all at the same time.
Soul Kantina
Chef Turon is excellent at controlling costs and customizing menus while still bringing you "all smiles after every meal." He believes that having a culinary degree alone doesn't make you a chef, it is the dedication and passion you put into the food. Through Creative ConEcepts, Chef Turon demonstrates his culinary expertise by bringing you the best food in the mobile catering industry!